The Vitrúvio restaurant, located in the Hotel Epic Sana, in the city of Luanda, is a space totally focused on Italian cuisine. It has a fantastic reception and excellent service where the "style" also extends to the decoration. A space where comfort, refinement and magnificent decor speak louder.
A restaurant with an "Italian soul", Vitrúvio makes the perfect combination of Italian tradition with new gastronomic trends. We found a complete menu, as the meal goes through all the steps: antipasto, primo piatto, secondo piatto and dolce. The Vitrúvio restaurant has 138 seats and 16 seats at the bar.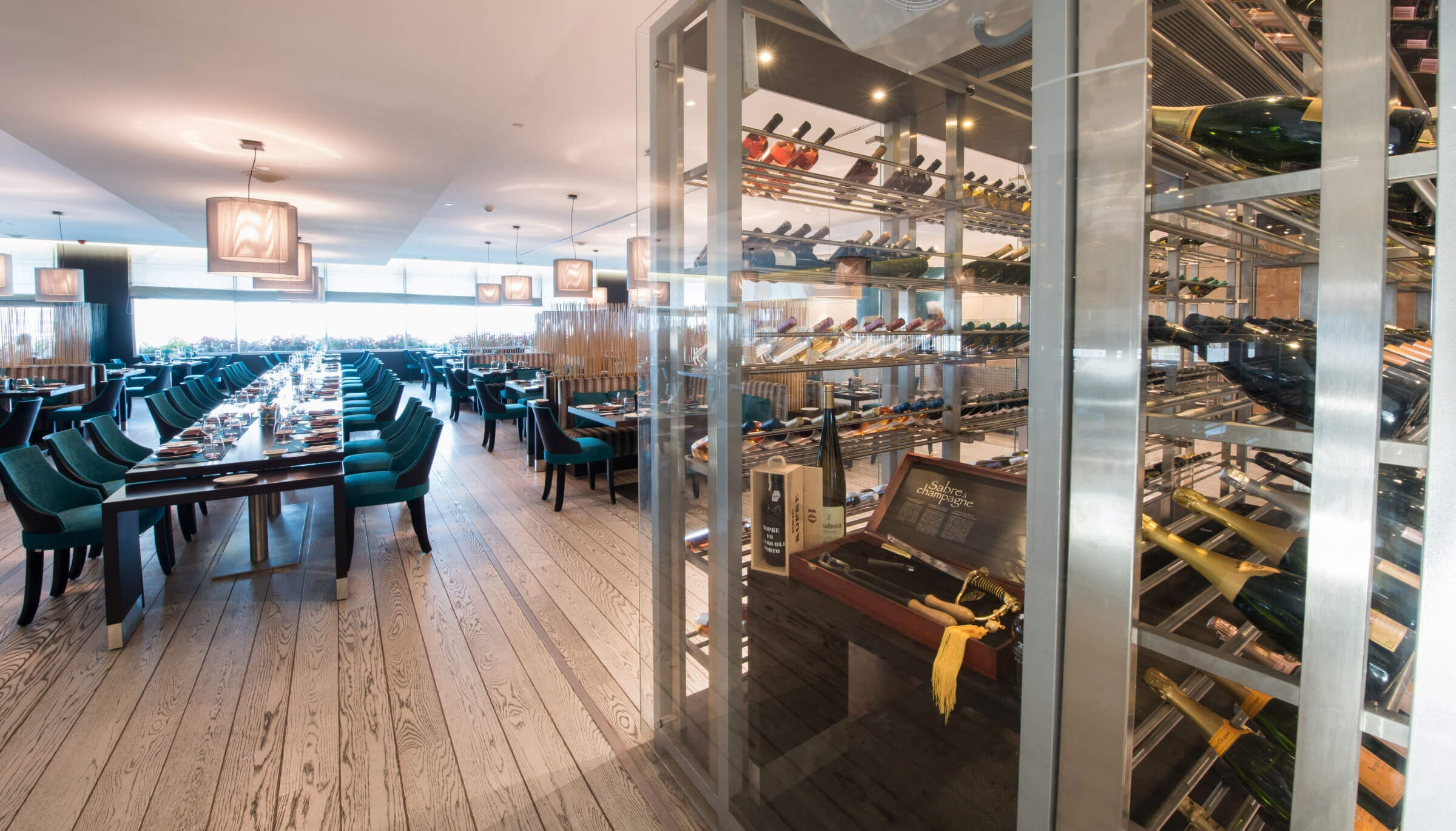 Vitruvio's specialties
This is a ristorante for connoisseurs of a fine meal and a "the way" wine. The restaurant's specialties range from fresh pasta, made to order, to delicious risotto and the pizzas.
The most requested dishes are the Carpaccio, the salad caprese, O risotto of lobster and shrimp, and the scoglio the frutti di mare.
The Vitrúvio restaurant welcomes you with more than 100 wine references Italian, Portuguese, French and some brands from today's world. The different types of champagnes they also have a notable presence. Savor the classics of gastronomy italian accompanied with international wines, of excellence, selected "by hand".
Vitrúvio has very experienced waiters and sommeliers. With a diverse Italian menu, the restaurant uses only the highest quality ingredients for its recipes. Prices reflect this quality of service. Due to its excellence and refinement, the Vitruvio restaurant is considered the best space for Italian cuisine in the city of Luanda.
Restaurante Vitruvio: The perfect location
With its own and elegant decoration, this space is located on the first floor of the renowned Hotel Epic Sana, in the center of the capital city of Luanda.
The Vitrúvio Restaurant is also the wine cellar of the Epic Sana Hotel, where there are references to wines from all over the world.
So what now? Pay a visit and, ah, here's the tip: try the pizzas, they are truly exceptional!