About 1h30m from the center of Luanda, Restaurante Chilala is a great option for those who want to escape the urban agglomerations and spend the weekend in a natural, relaxed, cozy and memorable environment with family and friends.
Situated on the edge of Kwanza River, in Vila de Calumbo (Viana), after the Centrality of Zango 8000, the restaurant was opened to the public in 2018 and today attracts visitors from various parts of the province of Luanda and surroundings.

Chilala Restaurant, the first "floating" restaurant in the country
To provide a differentiated experience, the space was built on a structure "over the waters", and generates a unique sensation, as you can literally feel "the swaying of the waters" – thus being considered by many to be the only floating restaurant from the country.
The rustic and natural decoration, in contrast to the "chic" atmosphere of conventional restaurants, easily infects and "disarms" those who come into contact with the environment for the first time. The wide view and the river, compete for a mandatory tourist spot and postcard.
The Chilala restaurant has a large parking lot, a diverse (national) cuisine, from Kz 2500.00, natural drinks, good music and a professional team available to provide you with good service and an incredible customer experience.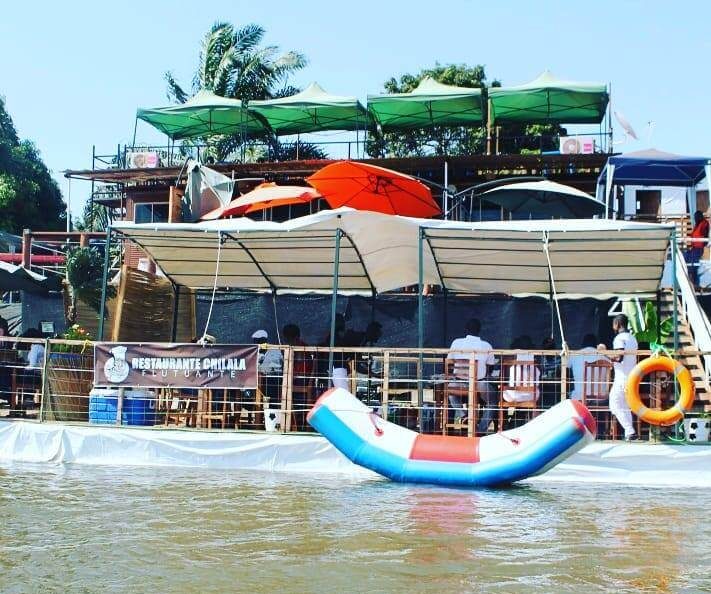 The services of Chilala Restaurant
In order to diversify its services, in 2022 it started to offer night service, being open 24/24 with its own menu. The restaurant also offers the possibility of navigating the river by kayak or motor boat in the company of family members or your better half. The restaurant also offers its facilities for private events, such as weddings, engagement requests and the like.
The Chilala Restaurant is often visited by national public figures (especially musicians), attracts many national and foreign tourists and is recommended for family activities with children (duly accompanied), groups of friends, for vegetarians and smokers.
Remember that "Kwanza" is the name of the longest river in Angola and the symbol of the national currency. With a course of around 960 km and a hydrographic basin of 152,570 square km, the Kwanza River has its source in the province of Bié (the country's geodesic center) and its mouth in Barra Kwanza, Luanda, flowing into the Atlantic Ocean.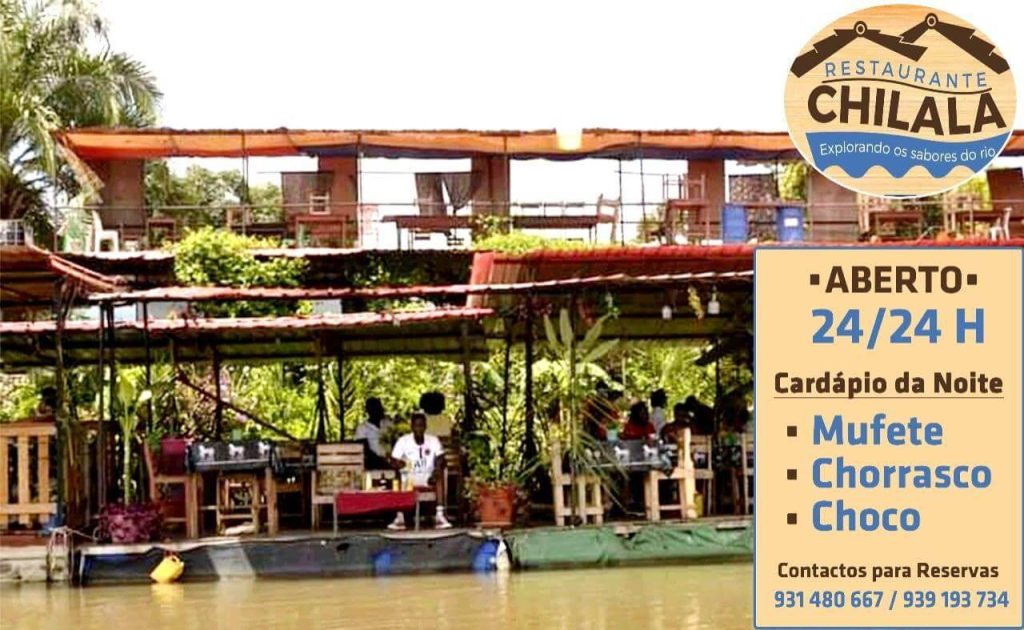 A restaurant worth a visit
As a result of its unique surroundings, Restaurante Chilala offers much more than a gastronomic experience. It is an opportunity to discover and enjoy one of the most impressive rivers in Angola.