The Forte Velho Restaurant is located in the Fortress of São Miguel and offers one of the best and most beautiful views of the city of Luanda for your visitors.
Enjoying a beautiful meal, accompanied by a custom drink, is possible at Forte Velho.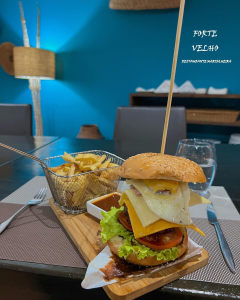 With educated and experienced professionals and a top-notch service, Restaurante Forte Velho is the favorite place for many, from nationals to foreigners. The Forte Velho Restaurant is quite visited and this adds greater value to the beautiful service it provides.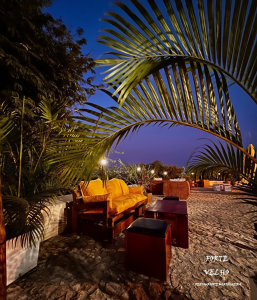 The space of the Forte Velho Restaurant
The Forte Velho Restaurant consists of two spaces: the interior part of the restaurant which has a large and comfortable room. The outside, specifically the esplanade, which has a beautiful view, as mentioned above, of the Luanda Bay, a light and good climate to relax.
Thus, the Forte Velho space is a great option to spend a relaxed afternoon alone or with friends.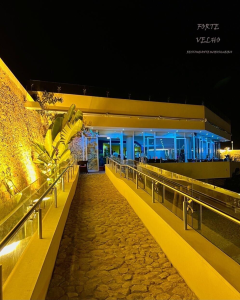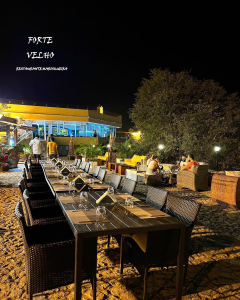 Forte Velho restaurant kitchen
The Forte Velho Restaurant knows exactly that a beautiful view needs to be accompanied by the best to eat (we'll talk about what to drink below), so it has a varied menu, despite being mostly composed of fish and seafood.
Forte Velho also has options for meat and vegetarian dishes, for food lovers.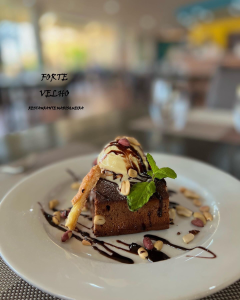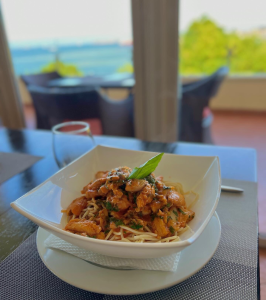 But, what about drinking? Imagine eating, in front of a wonderful view, without being able to drink anything... The Old Fort does not allow that to happen. For this reason, it offers a variety of beverage options for consumption.
It is possible to choose according to the menu, from national and international drinks.
The Forte Velho space is great for (more) informal meetings and romantic dinners, mainly because of the view it offers visitors. It is also an unrestricted space for smokers.