Luanda, the vibrant capital of Angola, is a true paradise for sushi lovers, thanks to its rich and diverse gastronomic offer. The city is home to a variety of restaurants and places serving delicious sushi, with environments inspired by international traditions. In this article, we'll explore the best places to eat sushi in Luanda.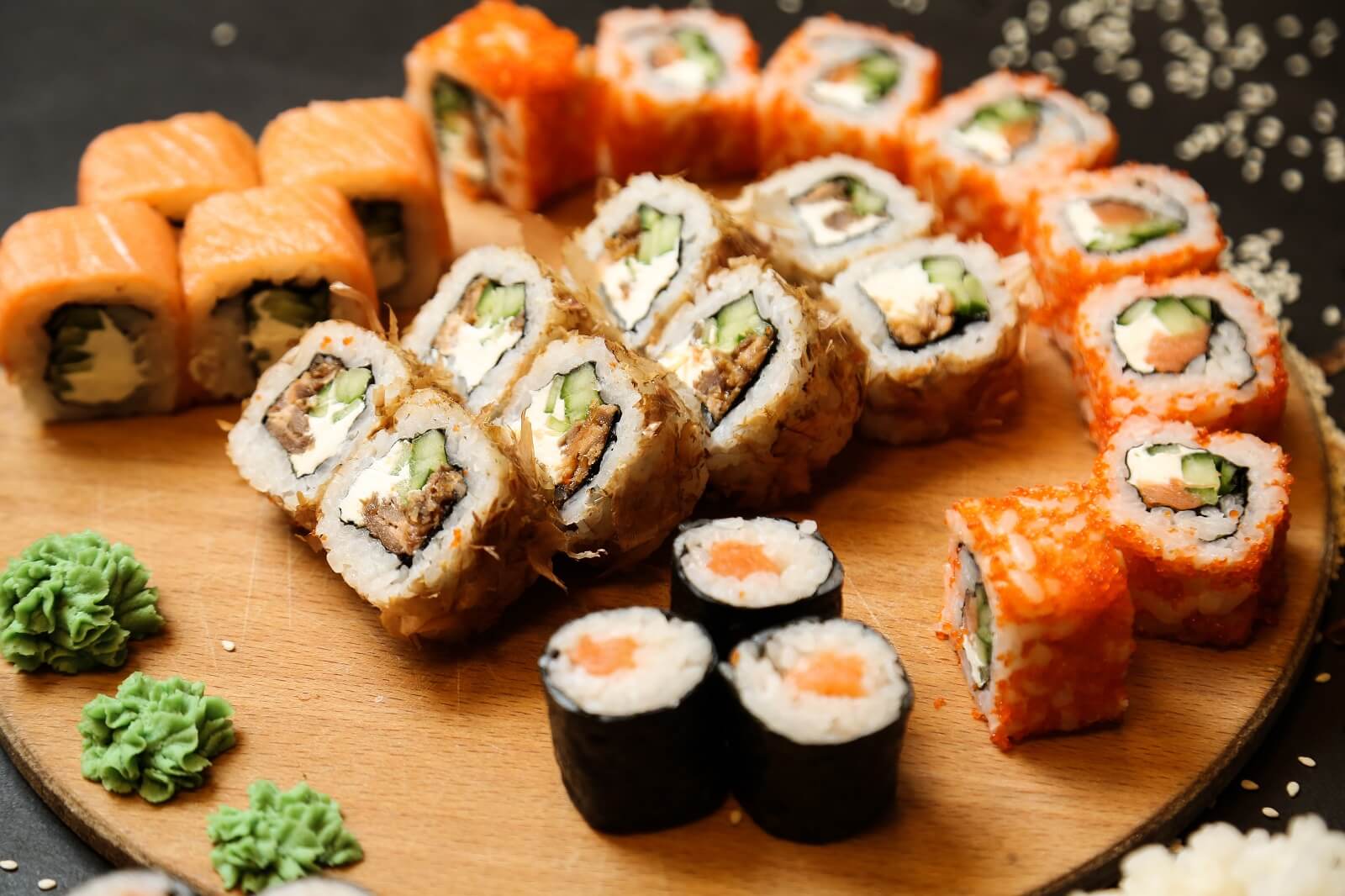 Sushi places in Luanda
If you are passionate about sushi and looking for an exceptional gastronomic experience in Luanda, prepare to be enchanted! The Angolan capital offers a multitude of incredible options for lovers of this delicious Japanese culinary art. In this article, we present a carefully crafted selection of the best places to enjoy sushi in Luanda, ensuring an unforgettable journey through the flavors of Japan.

Oon Dah
With a panoramic view over the Bay of Luanda, Oon Dah is an elegant and sophisticated gourmet restaurant that has become a reference for sushi enthusiasts in the city. The unique and modern atmosphere of the place puts it on a par with the best restaurants in the main international fashion capitals.
Restaurant K Luanda Chic
Sushi lovers shouldn't miss K Luanda Chic, a restaurant from the renowned Grupo K, where the talented team of sushi chefs create incredible dishes that are worth braving Luanda's traffic.
kook restaurant
Kook is an award-winning restaurant that seeks to awaken the senses and challenge culinary conventions. Cozy and unique, it is the only restaurant in Angola to appear in the La Liste guide of the 1000 best restaurants in the world.
chimera
Ideal for visitors and locals looking for a unique dining experience, Kimera surprises with its bold decor and stunning views of the city, combined with a sophisticated sushi and Asian fusion concept.
Oishii Sushi Luanda
Oishii is the perfect destination for sushi purists and fans of traditional Japanese cuisine. The venue offers an authentic Japanese experience, with an emphasis on the quality and freshness of the ingredients, the skill of the experienced sushi chef, and meticulous attention to detail.
Bonsai Sushi Delivery
If you prefer to taste sushi in the comfort of your own home, Bonsai Sushi Delivery is the ideal option. In addition to the delivery service, Bonsai also offers solutions for events and corporate services.
Tamashi Sushi Island
Tamashi Sushi Ilha is the perfect place to enjoy delicious Japanese cuisine in a familiar and welcoming atmosphere. The varied menu includes options of various styles, providing a memorable dining experience.
Now that you know the best places to eat sushi in Luanda, it's time to embark on a delicious culinary adventure. Enjoy!

Image: stockking image on Freepik