We are perfectly aware of the tropical climate that characterizes our beloved city of Luanda, and this is one of the many reasons to cool off. Attention, we are talking about ice cream. Amore Premium Gelato is the preferred option in the city of Luanda, it is the pioneer brand, in this geography, of artisanal ice cream in terms of distribution. 
Amore Gelato Premium has three spaces: one in Talatona, the other located inside Maxi do Morro Bento and the most recent located on Luanda Bay.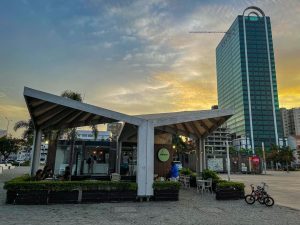 Amore Premium Gelato spaces
Amore Premium Gelato currently has three spaces, as mentioned above. Each one has its own and characterizing identity. Among these, the most sought after are Talatona and Baía de Luanda.
Amor Premium ice creams are available in several restaurants throughout the city of Luanda. The quality and recipes of the ice creams are the same compared to those sold in the store. 
The spaces at Amore Premium Gelatos have a pleasant and accommodating atmosphere to be alone or with company. The company also caters for various events.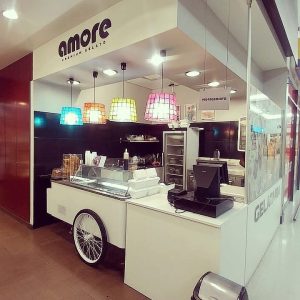 Ice Cream Parlor Menu
Amore Premium Gelatos has a wide range of ice cream flavor options for any taste. So, it's impossible to go to Amor Premium for an ice cream and not find the perfect option for you.
The menu is full, and you can find, among many, the following flavor options: Caxinde, Pé de Moleque and Cinnamon, Port Wine with Raisins and Coffee, Ginguba ice cream, passion fruit ice cream, coconut and ginger ice cream and, even o Exotic – lemon, ginger and caxinde. These are the flavors most requested by the clientele.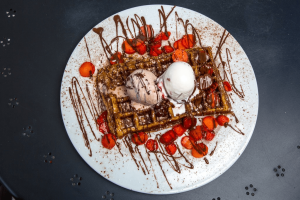 With a very creative and professional team, Amore Premium Gelatos is known for its delicious handmade ice cream. Yes, at Amor Premium Gelato there are ice creams never seen before in any other part of the globe. 
This chain of ice cream parlors bets a lot on seasonal fruits, all of them national. This particularity makes it different from the others.
It presents, every week, new elements in its menu. Among the different flavors, it is possible to find pumpkin ice cream and gajaja ice cream. Pasta is made on site, as well as cones and tulips. Amore Premium Gelato leaves nothing to chance..